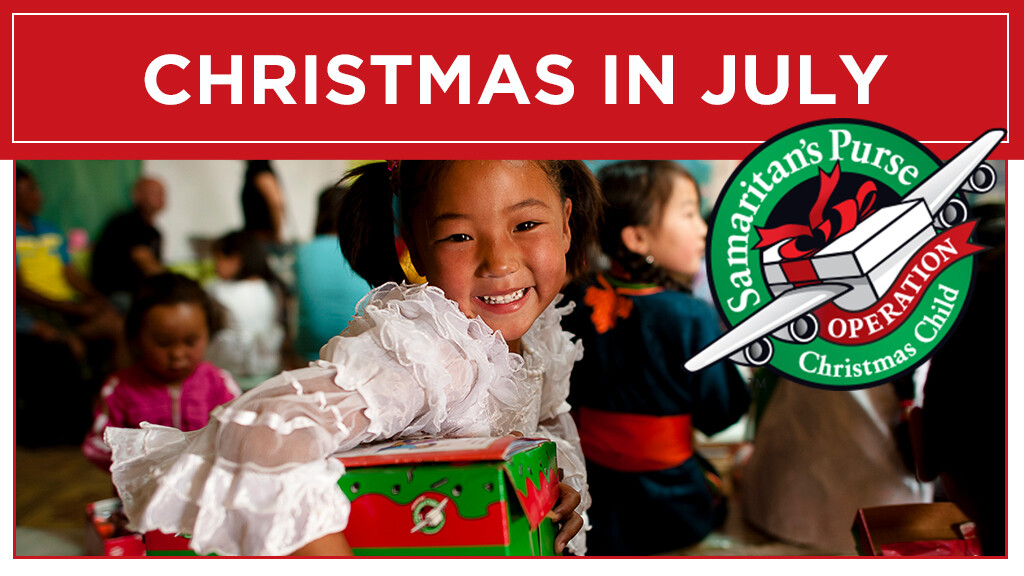 Every Sunday, from 07/05/2020 to 07/26/2020
,
9:00 AM - 12:00 PM
Operation Christmas Child (OCC) reaches children all over the world with a special box full of gifts and by sharing the gospel.
Many children have never received a gift.
Children only receive one OCC gift in their entire lifetime.
Jimmy Smith and Chris Jones share how you can help. See details below.

FOUR WAYS YOU CAN HELP:
Pick up an empty OCC box outside of the Rotunda on Sundays in July and return packed*.
Contribute specific items needed to complete 300 boxes already started. SEE LIST HERE
Pack an online shoebox through Samaritan's Purse: PACK ONLINE BOX
PRAY!! Pray for the child who will receive our gifts. Pray for the network of volunteers and pastors as they train, spiritually prepare, plan, and distribute millions of boxes.
Please return FILLED boxes to the OCC Table by Sunday, July 26, or to the church office during business hours (Mon-Thu, 9a-3p and Fri, 9a-12p).
Here are some crafts you can make at home: CRAFT IDEAS/HOW TOs
For more information, contact Deborah Loveday.