Preschool
Let the children come to me.
— Mark 10:14a
---
FBC Allen's Preschool Ministry ministers to preschoolers ages birth-kindergarten and their families. We seek to provide a safe and secure environment with age-appropriate activities according to the preschoolers' developmental characteristics and abilities. Our goal is to continually build upon the spiritual foundations that are laid in our preschoolers' lives.
While preschoolers are at church, we use every Bible story, every activity, and every song to help them learn more about God in ways they can understand and apply to their lives.
Most preschool activities take place on the first floor of our Children's Building (map). Volunteers are available at the Welcome Desk to assist you.
---

SAFETY & SECURITY
Your child's safety is at the forefront of our ministry.
Staff and volunteers who work in Preschool Ministries have been trained and have undergone a criminal background check.
Sunday Mornings
BIBLE FELLOWSHIP GROUPS (BFGs): Sundays | 9a or 10:30a | interactive Bible lessons for preschoolers
Preschoolers are taught Bible truths through various learning activities. Please visit the Preschool Welcome Desk to learn about our Bible Fellowship Groups for preschoolers.
TAG TEAM: Sundays | 10:30a | extended learning for preschoolers ages 2-4
Tag Team is a fun, interactive learning time for preschoolers ages 2-4. Preschoolers enjoy a rotation of music, playtime, Bible story and craft time. Parent volunteer teams serve on a rotation (once every 8-10 weeks) using lessons and activities provided to extend Bible teaching. For more information, contact Ashley Allen.
Watch this short video to learn how Tag Team impacts preschoolers, families, and volunteers.
---
Wednesday Evenings
(meets during the school year):
MUSIC and MISSIONS (M and M's): Wednesdays | 6:00-7:30p
M and M's meet from September through May. Preschoolers sing and play instruments as they learn to worship and praise God through music. They are also introduced to the wonderful world of missions while developing compassion and growing in their knowledge of God's work throughout the world. Preschoolers must be 3 by September 1 of the current school year. For more information, contact Nancy Wooldridge.
---
Additional Programs
DISCOVERY DAYS PRESCHOOL: weekday preschool program for children ages 18 months-Kindergarten
Discovery Days Preschool is an activity-based, early childhood education program that meets from September through May, in conjunction with the AISD school calendar. Registration for each school year is in February. Schedules vary by age.
For more information, contact Leslie Meil, Discovery Days Director.
MOM LIFE: FBC ALLEN (for mothers of preschoolers): Christ-centered ministry of fellowship and support
Are you expecting a baby or have a child birth-age 5? Are you looking for a place to connect with other women like you? We have a place for you! Mom Life: FBC Allen is a Christ-centered, caring ministry for mothers of preschoolers that meets twice a month from September through May.
For more information, contact Heather Pate or Michela Tindall.
CHILDCARE: quality care during select church programs and studies
Preschoolers are taught Biblical principles while their parents are participating in church activities. Advanced reservations are required. Contact Nancy Wooldridge.
SPECIAL DELIVERY: support for expectant parents
Special Delivery ministers to church members by giving information, support and encouragement to parents who are expecting a child through pregnancy, adoption or for those experiencing other pregnancy-related matters. Contact: Nancy Wooldridge
Are you expecting? How exciting! Please let us know! SUBMIT INFO
---
WANT TO SERVE IN MINISTRY?
The giggles are contagious and snacks are included!
If you would like to join us in the Preschool Ministry, we encourage to fill out an application. We will contact you about available opportunities.
---
---
For more information, contact: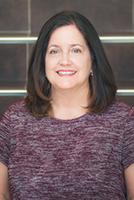 Nancy Wooldridge
Minister of Preschool
E-Mail: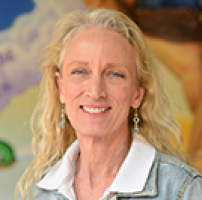 Jule Rook
Preschool Ministry Assistant
E-Mail: