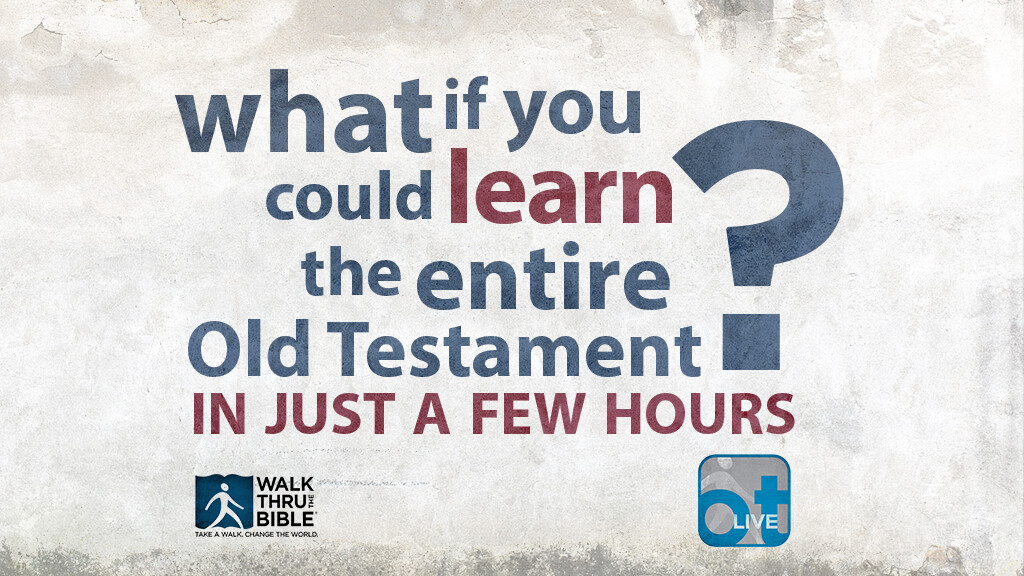 Sunday, September 08, 2019
,
4:00 PM - 7:00 PM
--ONLINE REGISTRATION IS CLOSED --
Register this afternoon in the Rotunda.
***CHILDCARE IS CLOSED***
A large number of people are confused and overwhelmed with the Old Testament. What if you could learn the entire Old Testament in just a few hours?
Well, you can! Join this fun, engaging, interactive event and discover how the Old Testament provides us with God's grand story. No matter your age, background, or faith affiliation, you will get something out of this event. This program is open to everyone, from third grade through adult.
This short video will show you what to expect at the OT LIVE event:

Cost for the OT LIVE event is $10/person with a $40/family maximum. A workbook for all attendees is included and will be available for pick up in the Rotunda on the day of the event.
***Childcare is now CLOSED.***
---
SPECIAL OFFER:
Adults and students (grades 7-12) will begin a six-week study of the Old Testament in their Bible Fellowship Groups. All adults and students who attend the OT Live event on September 8 will receive a study guidebook for FREE! If you are not already part of a Bible Fellowship Group, you are invited to attend a group for this study. Available days/times are listed on the registration form.
After September 8, the companion study guidebooks will be available in the Rotunda and church office for $5 each (cash/check only).
---
For more information, contact:
Ross Ramsey
Minister of Education
E-Mail:


Cindy Edamura
Education Ministry Assistant
E-Mail: