Every Tuesday, from 06/04/2019 to 08/06/2019
,
11:30 AM - 1:00 PM
Students who have completed grades 7-12 will meet at a local restaurant for a time of fellowship over lunch. We will meet each Tuesday through August 6. Location for each week will be announced.
Don't forget your lunch money.
For more information, contact: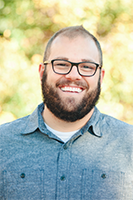 Chris Jones
Minister of Students
E-Mail: