Every Wednesday, from 01/09/2019 to 05/22/2019
,
7:00 PM - 7:55 PM
Join other students from across the area discovering a movement that is impacting the world and changing lives with love, hope, and purpose. We seek to take a stand for Christ, glorifying Him through moving to impact the community around us.
Midweek is designed to be a safe place for students to come and be a part of something bigger than just one person. We encourage students to bring their friends.
For more information, contact: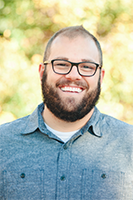 Chris Jones
Minister of Students
E-Mail: