Sent a Team to Train in Tacoma
Posted by on
Our church sent a team to Tacoma, Washington, to lead a training for a group of churches there this weekend. They will be going out into the harvest in Washington. Pray for the team and for the harvest!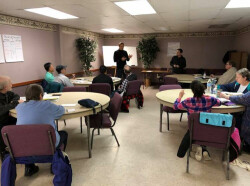 Results after an hour and a half out in the harvest:
100 people prayed for; 72 gospel shares; 4 salvations.