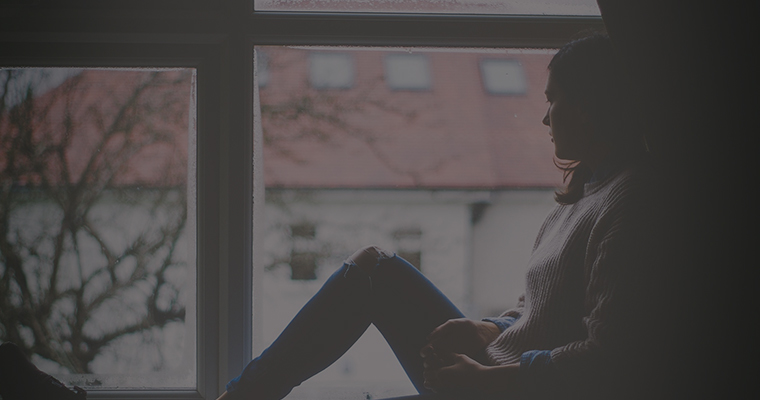 God is Never Caught Off Guard
Posted by on
You just never know who needs to hear the Gospel.
We've had a fire ant problem inside our home since last September. We switched pest control companies a few weeks ago and our new guy came to do a follow-up treatment today, with his assistant, a girl in her early twenties.
He had mentioned church so we started talking about evangelism and his background in outreach. As he was about to leave, I asked if I could show them the three circles so he'd have another Gospel-sharing tool. He said yes, and I asked his assistant to join us (she had been keeping my two-year-old preoccupied while he was spraying the house... for which I was super thankful).
So I shared the three circles with them and, not even really thinking it was necessary, I asked them which circle they were in ("surely" they were both rock solid believers) and she surprised me and said, "I'm broken."
She said she believes what I shared of the three circles, and said she had surrendered her life to Jesus before, but her face had "broken" written all over it, and she kept saying she was broken.
She said she wants to study the Bible and her heart makes her yearn for a close relationship with God, though she feels rejected by some Christians she knows.
At that point in our conversation, her boss said they needed to hurry to another house, so that's where things ended. But hopefully, she will start studying the Bible with me, like she said she wanted to. I'm going to follow up with her tonight. Y'all can certainly pray for that.
What stood out to me the most, and the reason I'm sharing this in this group, is: I was so unaware of the need standing right in front of me. I believe God orchestrated that encounter, but my intention was to equip another believer, not share the Gospel with a non-believer. It just didn't cross my mind that this guy's assistant, who had spent the last half-hour sweetly playing with my two-year-old, and who didn't really seem to be paying attention to the three circles, would look at me with tears in her eyes and say she was broken.
I was just caught off-guard. But I'm glad God is never caught off-guard. He knows exactly what he is doing. We just need to always be prepared, and intentionally cast our assumptions aside, so the Holy Spirit can do his work. Hoping this is as good of a reminder for you as it was for me.