Carry One Another's Burdens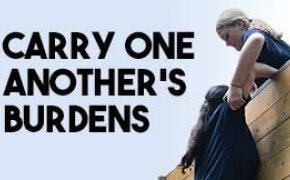 Becoming a church that carries each others' burdens.
"Carry one another's burdens, and in this way you will fulfill the law of Christ." Galatians 6:2
We all know what it feels like to carry a heavy burden. People's burdens come in all different forms: job loss, struggling to make ends meet, repairing a broken marriage, dealing with an addiction, trying to raise a family alone, caring for a loved one who is struggling, suffering with a chronic illness, feelings of loneliness, living with a mental illness and many more.