Pray for Cottonwood today as we train and head out into the harvest!
-Taylor R.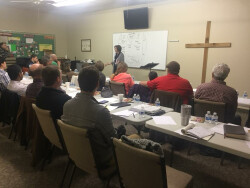 At Cottonwood Creek Baptist for my son's basketball game and found this guy training a room full of people to share the gospel. Praying for Ross, Taylor, and all of these who will proclaim the name of Jesus today.
-Nick S.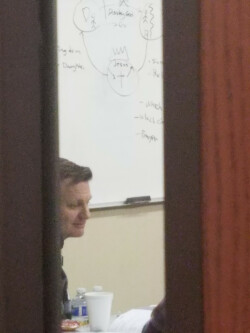 Somebody that got trained today in how to share the gospel went home and shared the gospel with their middle school child and he accepted Christ as their personal Lord and Savior. The power of the Gospel when somebody is trained to share it.
-Ross R.