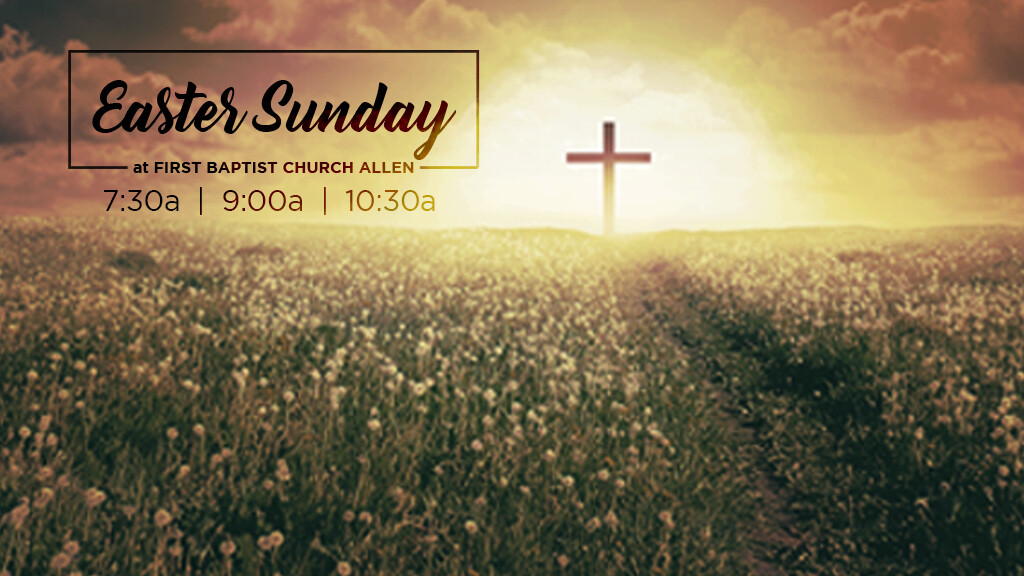 Sunday, April 21, 2019
EASTER SUNDAY, APRIL 21
7:30a | 9:00a | 10:30a
On Easter, we celebrate our risen Savior, Jesus Christ. Our hope for life's challenges and eternal life's assurance is found in the story of Jesus who died on a cross and was raised from the dead. He has made a way for us to know forgiveness, full life, and heaven forever.
Join us as we celebrate Easter Sunday, April 21 through worship and God's word.
Preschool classes for birth-pre-k are provided during each service.
A class for children in grades 1-6 with special needs will be available at 10:30 a.m.